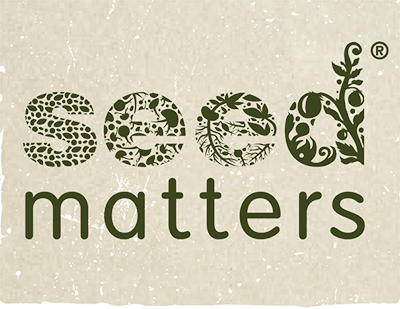 Save Seed Sharing: Petition
We need your voice as a seed advocate.
Since 2012 Seed Matters has provided assistance for community seed solutions, including seed libraries. Seed libraries facilitate the sharing of locally saved seeds among community members, something gardeners have been doing for thousands of years.
Unfortunately state regulators are shutting down small seed libraries across the US.
The seed laws states are using to do this were created to protect farmers from unscrupulous seed dealers who might otherwise sell seed that was not as labelled. But unfortunately, state administrators are applying these laws without applying reason, treating voluntary seed exchanges as if they were commercial businesses. They claim seed sharing could be a threat to our food system. The real threat is to restrict seed sharing, as seed security is the foundation of food security.
We are partnering with Sustainable Economies Law Center (SELC) to provide seed libraries with legal guidance, and to reach out to educate states. You can help – Sign the petition and share it with your friends and go to SELC to learn more. You can also read our more detailed analysis of the issue on our Seed Matters blog.
Please sign and share
To: Directors of all 50 U.S. State Departments of Agriculture
Over 300 nonprofit seed libraries in the U.S. might be regulated out of existence due to misapplication of seed laws by several state departments of agriculture.
I believe seed libraries are key to a more secure and resilient food system. Seed libraries provide free access to seeds, protect the diversity of our food sources, and educate community members about growing food and saving seed.
I support citizens' freedom to share locally saved seed with their neighbors. Laws designed to regulate commercial sales of seed should not be applied to noncommercial donations of seed or to seed libraries.
Therefore, I ask that you (1) issue a public statement declaring that your state's Department of Agriculture's seed enforcement policy does not include seed libraries, and (2) begin implementing regulations formalizing this policy.
Sincerely,