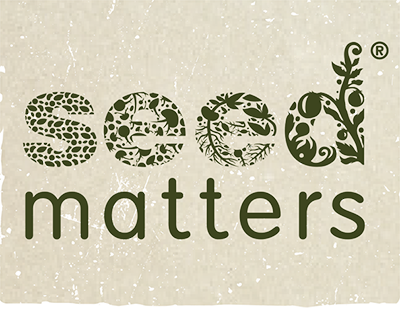 Organic Seeds in Space
You gotta see the video below – but please read on first.
You might have heard, the International Space Station (ISS) has a growth chamber for plants and their first crop was a wonderful red lettuce. What you may not have heard is that this lettuce – Outredgeous – was bred by an organic farmer turned seed-saver, turned plant breeder and professional seedsmen. Frank Morton from Wild Garden Seed bred this gorgeous red lettuce almost two decades ago, selecting plants not only for their beauty and flavor but their resilience in the challenges of organic farms. Organic farms do indeed have different challenges than conventional-chemical farms, from the way fertility is managed and distributed in soil to weed and pest competition.
Here at Seed Matters we've been so impressed by Frank's breeding for organic farmers, his willingness to release varieties in the public domain (asking no royalties, placing no patents or seed saving restrictions), and his open-handed generosity in sharing his knowledge and skills with others that we committed to funding his breeding program for five years to honor his commitments and values.
This summer we spent quite a bit of time with Frank in the field and brought a film crew (Plan A Films) and creative team (Gyro) with us. The film coming out of that is still in production, but the creative folks fell in love with the story of Frank's seed in space, and so made this small short on the side – as a gift and celebration of the first seeds in space being organically bred and grown by a farmer, and without patents or other intellectual property restrictions.
Side Note:  the song at the end was written  in a van as we drove away from Frank's farm. We may have been tipsy (but not are faithful driver Andy). The line "It's all about the blue light" comes from the fact that plants won't grow upright without gravity or the blue light of the sun, so ISS uses blue light to keep them headed "up." We know we should keep our day jobs.