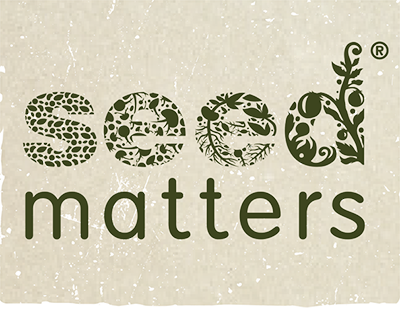 Seed Matters & New Roots
Seed Matters Community Seed Toolkit program provides gardeners, educators and organizers with the essential tools needed to create local seed solutions. Thousands of our educational "How-to" resource guides have been downloaded in the last six months. And we've received more than 150 applications for our physical toolkits that provide seed cleaning, storing, and sharing resources.
One of the most rewarding aspects of our work is the inspiration we receive from all the good work you all are doing day after day, season after season, in your community, school, and neighborhood gardens. For one of the organizations we support, seed saving is a way to reconnect with lost cultural and community at times of crisis and transition.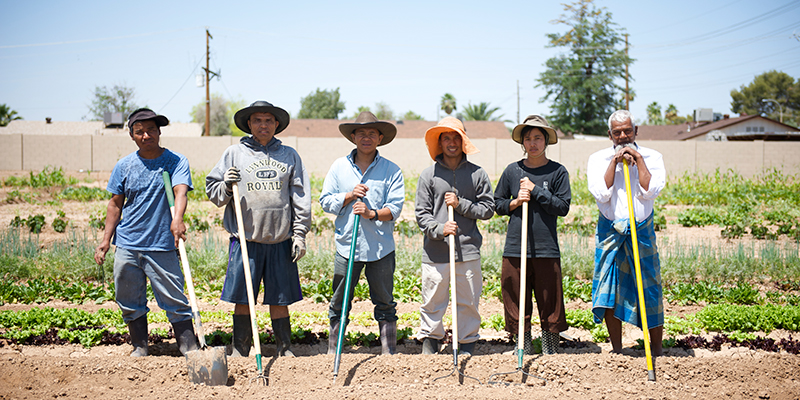 We started talking with The International Rescue Committee (IRC) when we presented a workshop on community seed projects at the National Community Garden Association Conference.
An IRC staffer approached us about helping them integrate seed saving into their New Roots program. IRC's New Roots Program supports refugee and low-income communities to build healthy, sustainable and economically viable local food systems. Founded in 1933 at the request of Albert Einstein, IRC helps people whose lives are disrupted by war, disaster and other crisis rebuild their lives in new communities…they talk about their work as leading "from harm to home." When possible they support people in rebuilding their communities, and when not, they help find new homes in new communities. Unless you've been through it, it is probably impossible to imagine having lost connection to community – to relationships, language, music, climate, and so on. Food is at the heart of cultural and community.
The New Roots program works in 22 U.S. cities to "enable refugees to reestablish their ties to the land, celebrate their heritage and nourish themselves and their neighbors by planting strong roots—literally—in their new communities." The program provides nutrition education and "foodscape" orientation for thousands of newly arrived refugees and immigrants. They have 26 farm and garden sites, 42 independent farm-based businesses, and more than 500 growers. The programs range from large 2 acre urban gardens to 10 and 20 acre incubator farms, micro farm training centers to business incubators. The farmers and gardeners involved come from countries as diverse as Sudan, Burma, Bhutan, Chad, DR Congo and Burundi.
IRC recognized that many refugees and immigrants have trouble finding seed for the crops they are accustomed to eating. Sometimes they can go back to country of origin to find their cultural seeds, but in places of instability you cannot always depend on stable seed systems. Seed saving is the natural solution to this dilemma, providing IRC families with a way to incorporate their heritage into their new communities, not only for a season, but into the next generation.
We granted IRC/New Roots with toolkits for five locations – San Diego, Oakland, Salt Lake City, Phoenix and at their New Roots National Farm Training Center in Pauma Valley, California. Their goal is to work with local gardeners and farmers to save seed and start a seed library that will provide seed for all the sites to use. Imagine the diversity of crops that they will be working with and the amazing collection of seed that can come from this program. We are impressed with the work IRC is doing and the depth of their approach in helping new immigrants and refugees find a way to sustain their cultures and communities. Thanks for inspiring us to and showing us another way Seed Matters!